This delicious escarole gratin with potato and bacon is a Dutch dish served as a main. It's an escarole bake with a creamy cheese sauce, flavorful ground beef, and topped with a cheesy potato gratin and bacon. It's baked in the oven until the cheese is melted and golden. The casserole is easy to prepare—a real comfort winter evening casserole.
How to prepare Escarole Potato Bake
You can find a printable recipe with a step-by-step description at the bottom of this blog.
Mix the sour cream, eggs, and ¾ of the grated cheese in a bowl. 
Slice the escarole thinly and wash. Put the endive in a hot skillet with adjacent water and stir. Put a lid on the frying pan and let simmer for 5 minutes. Mix with the sour cream cheese mixture and add to the oven dish.
Mix the meat with the soy sauce and fry in a skillet until brown. Add a second layer to the casserole dish.
Peel and slice the potatoes thinly. Cook them for 10 minutes in boiling water. Drain. Spread them over the ground beef layer. Sprinkle bacon and remaining cheese on top and bake for 35 minutes at 430 °F (220 °C).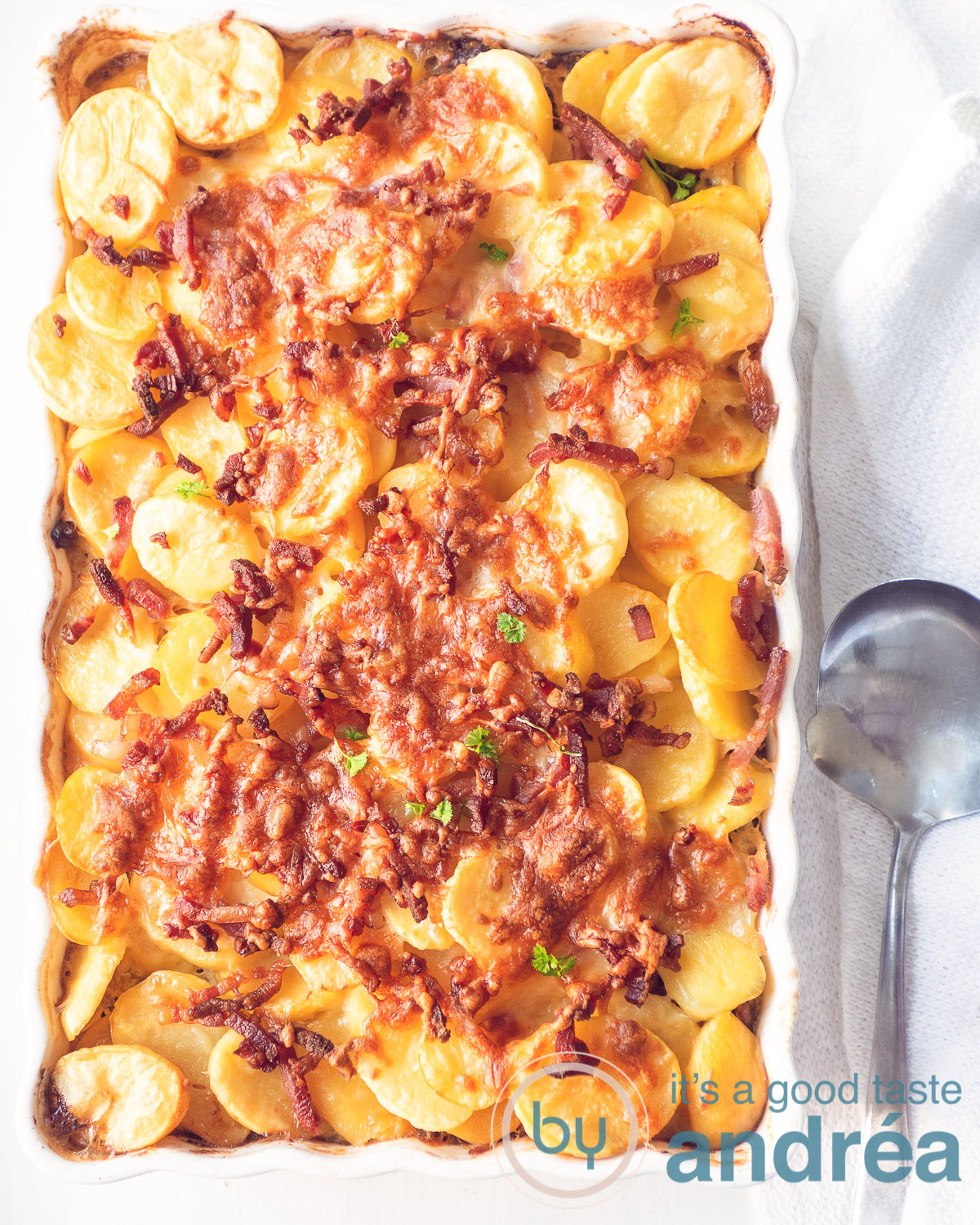 Did you make this recipe? Tag #byandreajanssen via Instagram. I enjoy seeing what your creation looks like. Video recipes can be found on my YouTube channel. And don't forget to save the recipes on Pinterest so you can easily find them next time!